Date:
Friday, 10 December 2010
Posted by:
Cycling Southland
It's the stuff folktales are derived from – a track cycling race which ends in a dead-heat between two of the sport's superstar sprinters.
Eddie Dawkins and Simon Van Velthooven earned legendary status when even sophisticated technology couldn't separate their photo finish in the men's sprint at the ILT Festival of Speed in Invercargill on Wednesday night.
"It's probably the best race I have ever seen or been a part of on this velodrome," Dawkins said.
"It's like getting three holes-in-one during one game of golf – it just doesn't happen."
The spectacular race was undoubtedly a highlight of the three-day cycling extravaganza staged at the ILT Velodrome this week – one of many.
Glory on the final night was reserved for Auckland's Aaron Gate who won the gruelling six-event Omnium title with a heroic effort.
With his fate resting on the final kilo race, Gate pushed through the pain barrier to not only win but shave a remarkable 1.5sec off his personal best time to record 1.04.152 min.
"There is no worse feeling than coming round with one and a half laps to go and having absolutely nothing left in your legs," he said.
Gate credits form obtained from racing at the World Cup in Melbourne recently for his success.
"That's definitely what paid off in the end," he said. "The omnium is really hard and definitely shouldn't be underestimated by any means."
Gate and his New Zealand team-mates Marc Ryan, of Mid-South Canterbury, and Myron Simpson, of Auckland, staged a battle royale for omnium bragging rights.
In the crucial 20km points race, Gate and Ryan were tied at the halfway stage, igniting the action.
Commonwealth Games silver medallist Sam Bewley scorched ahead with 34 laps remaining in an ambitious attempt to steal a lap and was rewarded with the sprint for his efforts before conceding defeat.
Ryan snatched the penultimate sprint to edge one point ahead of Gate and throw down the gauntlet heading into the final lap.
Gate responded to the challenge with a lightning quick final stanza to secure a two-point victory and, with a slim lead in the overall stakes, set up a kilo race of epic proportions.
"That's my feature race and the one I enjoy the most … I just had to put it all on the line and go hard," Gate said.
He heaped praise on Cycling Southland's festival initiative which not only attracted New Zealand's finest but a high calibre international field, including riders from Australia, Switzerland, France and New Caledonia.
"It's an awesome event and it's just going to get bigger and better every year," Gate said. "It has the potential to do that so it will be great to see it happen."
The obvious crowd favourite, Dawkins' continued his impressive form to dominate the sprint keirin ahead of Australian Jamie Green and Sam Webster.
The battle for trans-Tasman supremacy was controlled by the Kiwi contingent, with Dawkins and his coach Nick Harris beating Zac Deller and former world champion Sean Eadie in the derny kilo, while Alison Shanks and Dale Cheatley joined forces up to topple Maddison Law and Cassandra Dell in the team sprint.
In the women's ranks, Southland's Natasha Hansen continued her reign at the event, adding the 1500m sprint scratch and handicap kilo to an already bursting title haul.
"It's been a really great competition and such an amazing week – I hope it becomes an annual event," she said.
"In order for New Zealand to produce world-class sprint riders, we need more events like this and having an international venue like this gives us the opportunity to do exactly that."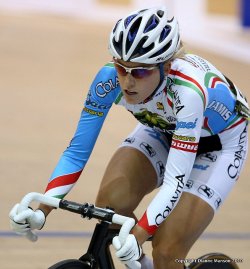 Southland's Sarah Tomlinson claimed the elite endurance group handicap 2000m race ahead of Erin Criglington and Kelsey Timpany, while Lauren Ellis, from Mid-South Canterbury, won both the end super sprint and endurance scratch 20 lap preme events.
With multiple New Zealand titles to his credit, Dylan Kennett, also of Mid-South Canterbury, proved untouchable in division one, winning both the 3000m scratch mystery preme and the 10 lap group handicap.
Southland brothers Liam and Josh Haggerty both performed admirably in the U15/U17 division – Liam winning the 2000m group handicap ahead of Brooke Brazier and Josh earning second in the 1500m wheel race behind fellow Southland rider Matt Zenovich.
Southern Steel shooters Te Paea Selby-Rickit and Paula Griffin can boast beating Commonwealth Games gold medallist Alison Shanks in a 500m sprint – although rumour has it the track star was spotted subtly tweaking the brakes.
Theresa Sexton's decision to attend the ILT Festival of Speed also paid handsome dividends when she was drawn from hundreds of entries to win a weekend for two at the Tour Down Under in Adelaide in January.
Cycling Southland Chief Executive Nick Jeffrey was delighted with the new direction the three nights' racing provided the sport.
"Our aim with the ILT Festival of Speed was to showcase the spectacle that is track cycling and I think we can be pretty satisfied we achieved that aim."
"A huge amount of work went into these three nights and to get the support we received from the Southland public was fantastic," he said. "As always we are indebted to both the Invercargill Licensing Trust and the ILT Foundation for their on-going and unwavering support and for the assistance of BikeNZ and its High Performance Programme."
"The riders loved every minute as well which is really important. The more they enjoy the event, the better the racing is and the better the spectacle is for the crowd."
"At this time of year most riders are focused on registering times, or on making teams, so to give them three night where they can have some fun, put on a show and enjoy the racing is great."
"We're also really heartened by the feedback from our international riders who have raved about the ILT Velodrome and the atmosphere and to hear BikeNZ Track Coach Tim Carswell say Tuesday night's Madison was in his eyes the greatest field ever assembled is pretty staggering," Jeffrey said.
"I think we've raised the bar a fair bit, but we won't leave it there. The challenge for us is to take more steps up through 2011."
Cycling Southland's New Year Carnival will be held on January 14th and 15th at the ILT Velodrome.